As we all know, a very important step in the process of lithium battery pack is pasting highland barley paper. It is to stick insulating paper on the positive pole of the battery to prevent short circuit of the battery due to high temperature. So, Shenzhen Zhongmei Chuangli Xiaobian is here to introduce the popular automatic paper pasting machine for highland barley, which is convenient for you to choose!
1、 Brief introduction of the equipment of automatic battery pasting highland barley paper machine
The whole box of charging battery can be used for the equipment of automatic pasting highland barley paper on cylindrical lithium battery. This equipment is controlled by PLC stepper motor and cylinder to complete test sorting (optional), eliminate defective products, and realize the function of pasting highland barley paper on qualified cell. The mechanical structure design is simple and generous, and the system performance is stable. The device can be used for all cylindrical batteries, and the die replacement is simple and convenient.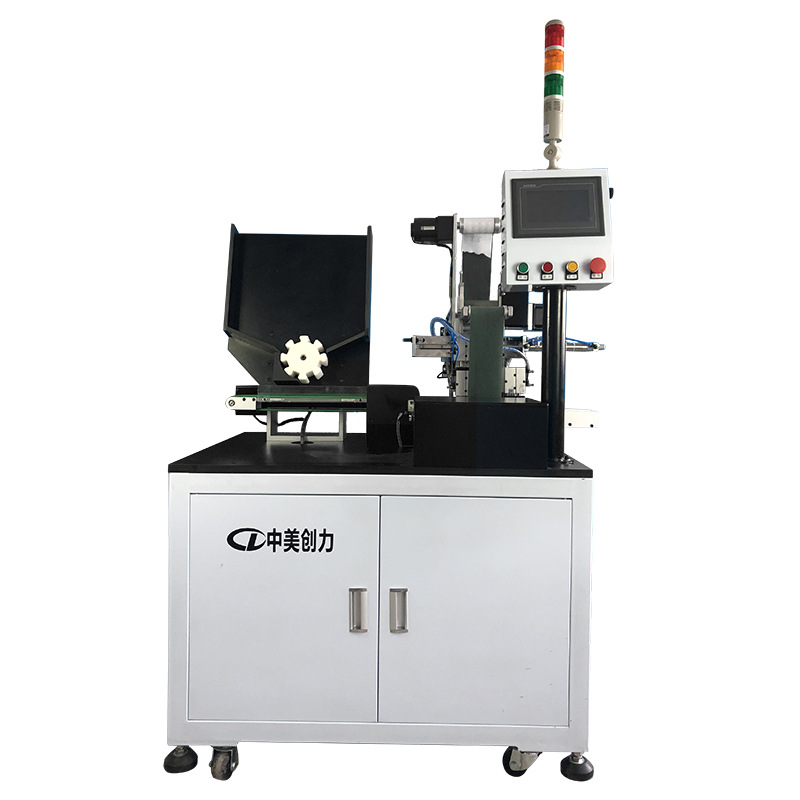 2、 Technical parameters of automatic highland barley paper pasting machine
Product Name: automatic highland barley paper pasting machine
Working voltage: AC 220 V ± 10% / 50 Hz, power: ≤ 1000 W
Working gas source: 0.5 ~ 0.7 MPa
Adapt to battery specification: 18650 finished cell
Mat material: highland barley paper / PVC
Sticker efficiency: ≥ 80ppm
Equipment weight: About 600kg
Dimensions: 1200 long × 850 (width) × 1650mm
Working method: stepper motor + pneumatic
Highland barley paper width: 100 mm
Sorting parameters: open circuit voltage, AC internal resistance (optional)
Material specification: the maximum diameter of highland barley paper coil is 350mm, and the inner diameter of paper core is 72-75mm
文章版权备注
文章版权归 CAC 所有
文章链接:http://en.szzmcl.com/2866.html
未经授权,禁止任何站点镜像、采集、或复制本站内容,违者通过法律途径维权到底!